BraunAbility® Turny® Evo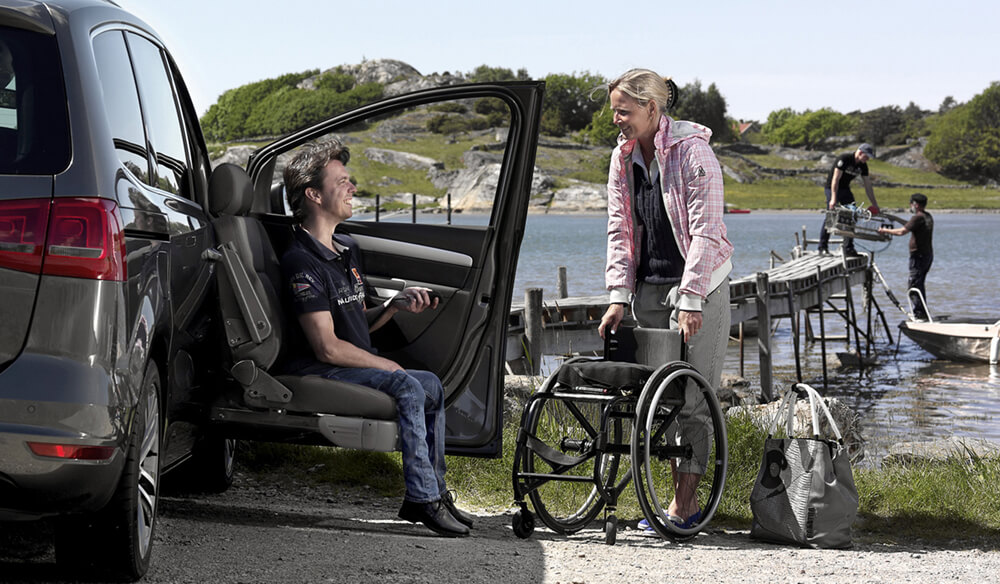 Introducing the BraunAbility Turny Evo – a vehicle seat that swivels and lowers for easy, safe transfers in and out of your vehicle for you or your loved one.
The BraunAbility Turny Evo rotating seat lift makes getting in and out of tall vehicles easy and safe. This worry-free solution is an ideal alternative for anyone with limited mobility or wheelchair users who are looking for easier transfers in and out of a vehicle.
A Vehicle Seat that Swivels and Lowers for Easy Safe Transfers
Features:
Fully powered: rotates, extends, moves up/down
Full recline with levers on both sides of seat
Power forward/backward
One-button operation via hand-held control or smart phone app
Integrated flip-up footrest
Ultra-quiet operation, 35-40 seconds from start to finish
Original seat is removed and unmodified; easily reinstalled
Long-lasting, durable and can be reinstalled in another applicable vehicle
Specifications:
Weight Capacity: 370 lbs
Position: Driver or passenger side
Location: First or second row
Vehicle types: Full-size vans, pickup trucks, most SUVs and minivans. Fits over 150 vehicles
Visit Our New Online Store!
Browse and see pricing for this product on our new online store today! The BraunAbility Turny Evo can be professionally installed by a MobilityWorks technician.
Buy the Turny Evo Online